Nic Stone, author of the best-selling young adult novel Dear Martin, explains why your anti-racist reading lists aren't enough.
I was 7 years old the first time I saw white people up close.
Second grade. We?d moved from Tucker, Georgia (which was #BlackityBlack in the early ?90s), to my mama's hometown, Kansas City, Kansas. New state, new school. New experience of daily encounters with people whose skin would turn pink and peel if they spent too long in the sun.
White teachers, white students, white bus driver. And it didn't take a PhD-level expert on the history and machinations of American race relations for my little brown-skinned self to figure out who ruled the roost. I?d been a reader for three years by then. There were a lot of books about animals'talking cats who didn't get the concept of ?consent? or bears who lived in a bomb-ass tree house but low-key needed their claws clipped. Plenty about sentient trains and the like. But the books I?d read about people never really had people like me.
Looking back, my rapid development of crushes on white boys like Jared and Dustin was right in line with my love of books like Wayside School Is Falling Down and Encyclopedia Brown. Up through elementary and into middle school, it was Mrs. Piggle-Wiggle, Harriet the Spy, and the vast canon of Judy Blume: Tales of a Fourth Grade Nothing, Fudge, Blubber, Deenie, and Are You There, God? It's Me, Margaret.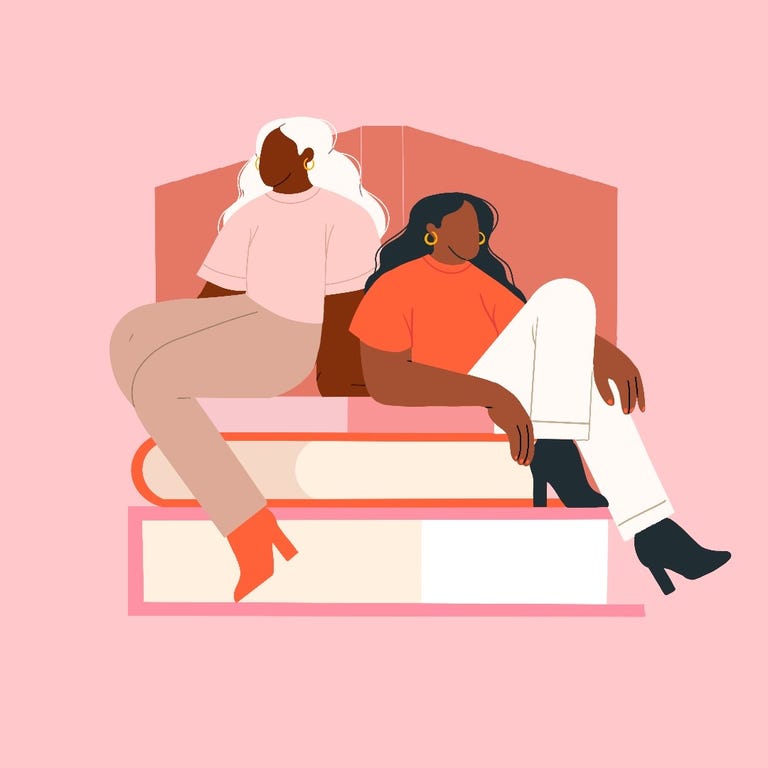 I also longed for straight hair and proportions like Cindy Crawford. (Enter chemical relaxers and body dysmorphia issues. At 12.)
Up until that point, required reading was either minimal or animal'shout-out to Mrs. Frisby and her NIMH-ish rats?but then eighth grade hit.
And I started to disappear.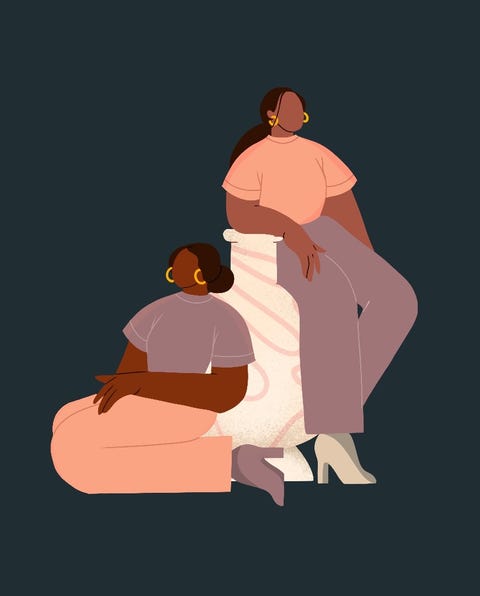 It seems that people don't realize how much the stuff we read and watch shapes the way we see the world and the people in it, ourselves included. Anyone who's ever heard me speak has heard me mention that I met three African-American characters in books between 8th and 12th grade. The first was a Black man falsely accused of a horrific crime?literally because of #WhiteWomanTears?who despite his innocence suffers a horrific fate (Tom Robinson in To Kill a Mockingbird). The second was a Black man with a role so minor, most people don't remember he was Black or don't remember him at all (Crooks from Of Mice and Men). And the third was an escaped Black slave written (by a white man) in vernacular so dense that half the time, I had zero idea what homie was trying to tell me (Jim from The Adventures of Huckleberry Finn).
I hated all of it.
The stuff I could actually get into as a teen: Harry Potter and Gossip Girl? I wasn't in it.
It seems that people don't realize how much the stuff we read and watch shapes the way we see the world and the people in it, ourselves included.
As far as I knew then, Black girls like me didn't exist in books. And as physics would have it, people who don't exist can't go on adventures or solve mysteries or fall in love or save the universe. Which meant that I, as a nonexistent entity, wasn't capable of any of those things.
And I wasn't the only person getting this message. Anyone reading books without me in them was getting it too. Black kids don't go on adventures. Solve mysteries. Save the universe. Fall in love. Black people's stories aren't important and shouldn't be read if they don't have to do with slavery, racism, oppression, or hardship. Black lives didn't matter in books unless they were fighting their way out of abusive relationships or killing their children to keep them out of the bonds of slavery. Black people were sidekicks. Lesson bearers. Plot devices to teach the white son and daughter of the failed white lawyer that racism is real.

On May 25, 2020, a Black man named George Floyd was held down on the concrete, at the neck, by the knee of a white police officer. For eight minutes.
Eight. Minutes.
He called out. He said he couldn't breathe. He (literally) cried for his mother. Who is deceased.
No one did anything.
Or Get The Hard Copy Below
At this point, literally millions of people have watched George Floyd die in a video taken by a bystander on the scene. And the race and racism books'mine, Dear Martin (That's audio, hard copy HERE – CrazyGurl*), included?are flying off the shelves. Everyone wants to learn more about American race relations. Everyone wants to know how to be and what to do now. How to fix it.
More Empowering Books By Black Authors
And that's really great.
But I can't help but wonder how different the world would look if we?d all grown up seeing Black people do the stuff white people did in books. Going on adventures. Saving the day. Falling in love. Solving mysteries. Dealing with a broken heart. Getting caught up in a riveting love triangle. Taking down oppressive regimes. (I mean, HELLO, a bunch of farm animals took down a dictatorial pig in a book that's been on middle school curriculum lists for decades. Yet Black people can't survive the first book in a dystopia trilogy?)
What if we?d seen Black people in books just being human?
I talked about it on Instagram here but I want to reiterate: As we read all the race and racism books, we must also read books about Black people?especially Black children?just?living.
Read The Mothers by Brit Bennett. The Belles by Dhonielle Clayton. Tristan Strong Punches a Hole in the Sky by Kwame Mbalia. This Is Kind of an Epic Love Story by Kacen Callender. Red at the Bone by Jacqueline Woodson. Overturned by Lamar Giles. The Proposal by Jasmine Guillory. On the Come Up by Angie Thomas. The Opposite of Always by Justin A. Reynolds. Heads of the Colored People by Nafissa Thompson-Spires. Let Me Hear a Rhyme by Tiffany D. Jackson. Booked by Kwame Alexander. When You Were Everything by Ashley Woodfolk. The City We Became by N. K. Jemisin. A Song of Wraiths and Ruin by Roseanne A. Brown. You Should See Me in a Crown by Leah Johnson. War Girls by Tochi Onyebuchi.
Because the more we see Black people living?loving and doing and being and feeling and going on adventures and solving mysteries and being the heroes'the more we come to recognize our shared humanity.
Note:
Nic Stone's debut novel for young adults, Dear Martin, and her debut middle-grade novel, Clean Getaway, were New York Times bestsellers.
A third of ALL proceeds generated by the links on this page will go to further help the current situation in America today (#blacklivesmatter, etc). We haven't decided how just yet so, please, leave suggestions in the comments below with links (if needed) to help. Thank you!
Brought to you by the bitch who cares the most - CrazyGurl