What's up bitches? Seems like every time I reach out to read some "news" these days, I see a picture of Joe Rogan. You know, Joe Rogan the comedian, Joe Rogan the UFC commentator, Joe Rogan the Podcaster. What the actual FUCK Y'ALL? Is he now Joe Rogan the social PARIAH? I guess so….
Up front, I have to state: I AM VACCINATED. I believe everyone should be vaccinated. This article IS NOT ABOUT WHETHER OR NOT EVERYONE SHOULD BE/GET VACCINATED. For the record: GO GET YOUR ASS VACCINATED!!! I have the OMICRON strain of COVID-19 and am slowly getting better, AS I AM WRITING THESE WORDS RIGHT NOW, and it SUCKS! I'm feeling a bit better, likely thanks to having got the booster in January of 2022, eating RIGHT and WORKING OUT ALMOST EVERY DAY (sound familiar?)…..

Joe Rogan
Joseph James Rogan (born August 11, 1967) is an American podcaster, UFC commentator, comedian, actor, and former television presenter. Currently he hosts MY FAVORITE PODCAST (that's RIGHT bitches, get over yourselves) – The Joe Rogan Experience, a podcast that he launched in 2009 in which he discusses topics such as getting HIGH, current events, politics, getting HIGH, philosophy, comedy, getting high and hobbies with a variety of guests. Oh, and he talks about GETTING HIGH, did I mention that?
Rogan was born in Newark, New Jersey. He moved to the Boston area and was a Massachusetts full-contact state champion for four consecutive years!!! Then he began his career in comedy in 1988, also in the Boston area. After relocating to Los Angeles in 1994, he signed an exclusive developmental deal with Disney, and appeared as an actor on several television shows including Hardball and NewsRadio. In 1997, he started working for the UFC as an interviewer and color commentator. He released his first comedy special, I'm Gonna Be Dead Someday …, in 2000, and hosted the game show Fear Factor from 2001 to 2006.
After leaving Fear Factor, Rogan focused on his stand-up career and hosted more comedy specials. He launched The Joe Rogan Experience in 2009; by 2015, it was one of the most popular podcasts in the world, regularly receiving millions of views per episode. Spotify obtained exclusive rights to The Joe Rogan Experience in 2020 for US$100 million (WAY TO GO JOE!). During the COVID-19 pandemic, Joe Rogan drew controversy for hosting physicians who provided "misinformation" regarding COVID-19 and its vaccines.
Now, I love Joe's UFC commentary, his comedy and even his fun PodCast. Joe may be considered an expert, perhaps, in those things; he can fight and understands the 'fight-game', he is funny as hell and he knows how to address guests, in an engaging manner. What he is NOT is; a Doctor, a Scientist or a Viral Research Engineer. I usually listen to JRE when I work out. I CANNOT COUNT how many times I have YELLED at my iPhone (at Joe Rogan mind you), for HIS stating what I thought were non-factual and irresponsible things about the pandemic over the past 3 years. But I keeping listening. I don't always agree, especially with the COVID stuff. But I AM smart enough to know the difference between JRE and bonified medical publication, or even the news. I understand JRE is entertainment. I understand I can turn it OFF.
One thing that makes Joe's (Joe Rogan, may I call you Joe?) podcast fun and entertaining is his ability to engage his guest, his honesty in relating that he knows very little about a thing that, well, he knows very little about. His 'back & forth' with fellow comedians is THIS BITCH'S favorite thing about the podcast. The short of it is, he's just out there talking to people. They smoke a little, have a drink or trois (that's 3 for the simple bitches), laugh and have fun. MAYBE, SOMETIMES, they will 'learn us little sumptin' (that's misspelled on purpose), and sometimes they will portray an opinion that is NOT MAINSTREAM or even, perhaps, outright WRONG. I don't know, exactly, how to say this but……
WHO GIVES A FUCK????????????
I mean, really, are YOU listening to JRE for medical advice? Are you listening to JRE for the latest COVID-19 info, news and latest 'best practices'? Well honey, IF YOU ARE, then you're the idiot, NOT Joe.
Joe have never portrayed himself as an expert in ANYTHING that he isn't an expert in (we covered THOSE things above). He REPEATEDLY states (to my continued amusement) that, "I'm a fucking moron", love that honesty.
Now Joe does share his opinion. He has a few, ya know? We all do, I HOPE. And if we can't openly and safely share our opinions without fear of reprisal, then we all may as well be living is West Taiwan baby! (That's gonna get me in trouble with Disney, huh?) He shares his opinion often, hell it's HIS show.
Back in 2021, on an episode of "The Joe Rogan Experience" on Spotify, Joe maintained that he is not an anti-vaxxer — and he admitted that it "makes sense" for even young, healthy people to get vaccinated in the BEST interests of public health.
"I'm not an anti-vax person. In fact, I said I believe they're safe and I encourage many people to take 'em," Rogan said in the episode, in a conversation with comedian Andrew Santino. "I just said, I don't think that if you're a young, healthy person, that you need it." Now, "I don't think" is Joe's opinion. It is what "he thinks". If you don't like his opinion, GOOD. That's YOUR right….
Now, that comment, made in his podcast in April 2021, prompted critics — including the famous Dr. Anthony Fauci, the U.S.'s top infectious disease expert — to dispute him by pointing out it's important for everyone to get vaccinated in order to stop the spread of the virus. I guess he missed Joe stating that it "makes sense" for even young, healthy people to get vaccinated in the BEST interests of public health.
Now, after the early backlash, back in 2021, Joe stated that he sees the point: "Their argument was, you need [the vaccine] for other people. That makes more sense."
Rogan said that "when I say something stupid, I'm not thinking about what I'm going to say before I say it." At another point, he said, "I'm not a doctor, I'm a fucking moron, and I'm a cage-fighting commentator who's a dirty stand-up comedian… I'm not a respected source of information — even for me."
Love his open honesty: "I'm not a respected source of information — even for me."
Rogan also revealed that he nearly received the Johnson & Johnson COVID vaccine. The UFC had allocated a certain number of shots for employees and offered one to Rogan. But Rogan said he had to reschedule the shot, and before he could get it, federal health authorities paused the J&J vaccine.
On the April 23 episode of the podcast, Rogan had said, "If you're, like, 21 years old, and you say to me, should I get vaccinated? I'll go, 'No'… If you're a healthy person, and you're exercising all the time, and you're young, and you're eating well, like, I don't think you need to worry about this."
Again, this is HIS OPINION, and he states so. Tie that with his earlier statement: I'm not a respected source of information — even for me. Now, are you going to take medical advice from Joe? I hope NOT! Still, do we HATE JOE because he shares HIS opinions on HIS show? ONLY IF YOU'RE A SIMPLE PERSON.
Dave Chappelle, my brother (figure THAT one out – HA!) and favorite comedian once said something very profound:
"Our culture has accepted two huge lies. The first is that if you disagree with someone's lifestyle, you must fear or hate them. The second is that to love someone means you agree with everything they believe, say, or do. Both are nonsense. You don't have to compromise convictions to be compassionate."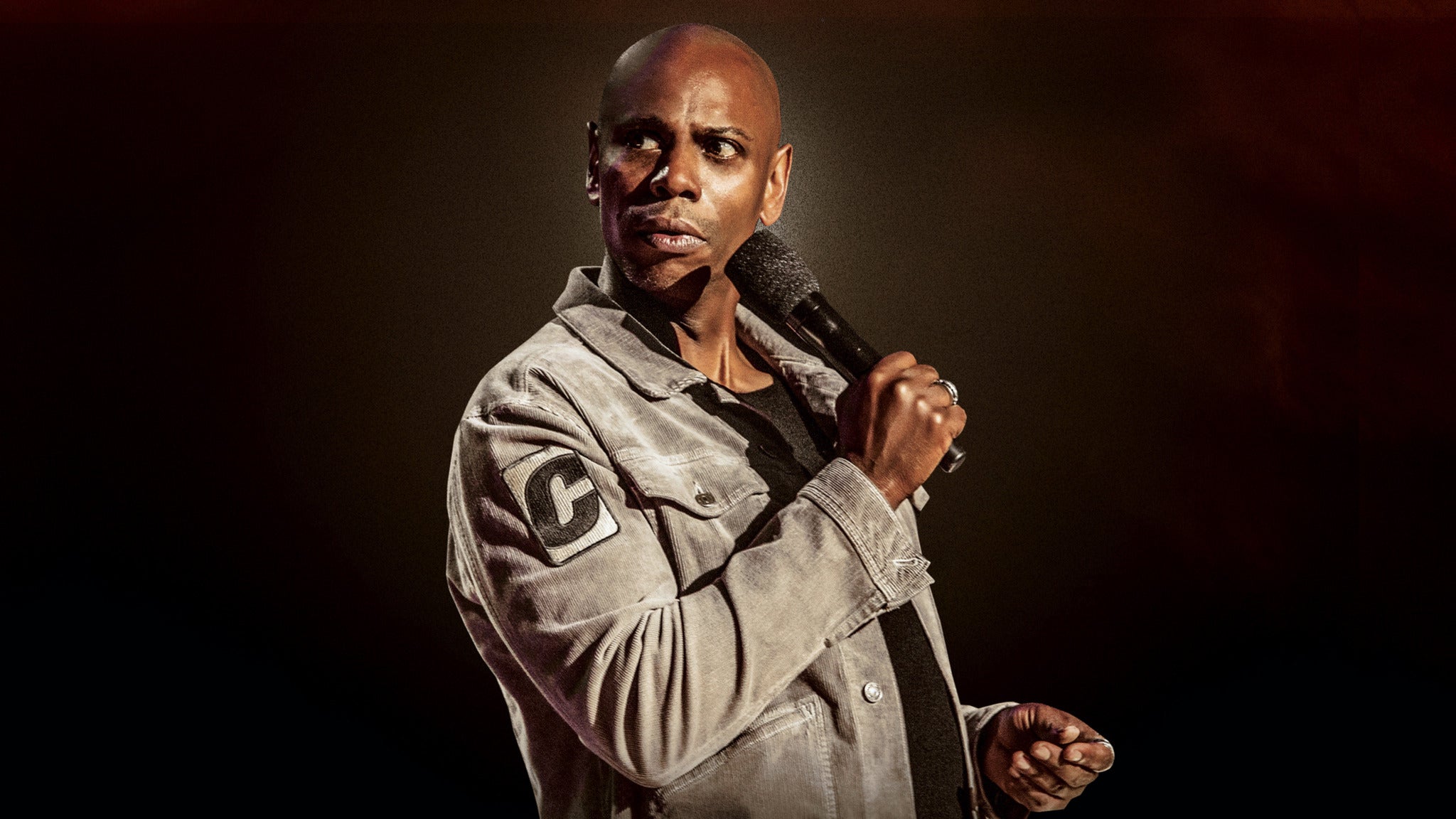 What else has Joe Rogan done wrong (according to the news this week)
Now that Joe's blood is in the water, the sharks are slowly circling. According to the Washington post, 70 or so episodes of Joe Rogan's podcast were removed from Spotify as musicians protest the streaming service for allowing the Joe Rogan (I sound like Joey Diaz now) to amplify falsehoods about the coronavirus and object to his use of a racial slur. RACIAL SLUR? Say it ain't so Joe!!!!!
It ain't, well exactly. Seems Joe's use of the N-Word (that's n-i-g-g-e-r for you simple bitches – we need to take power AWAY from that word and see it for what it is, a word. CONTEXT is King here. Now, quick mention: I love black folks SO much I married black folks and made iddy bitty little HALF black folks so – GET OVER YOURSELF) has him in even more trouble.
At least one guest who appeared on one of the pulled episodes said they believed Rogan used the n-word during their appearance — and all the purged episodes appear to predate the pandemic. A mash-up of Joe saying the word appeared online. He's seen saying it over and over and over and over…really people? No context is given, no back story, NADA.
Joe even issued an apology for his past use of the n-word calling his behavior "the most regretful and shameful thing that I've ever had to talk about publicly." He addressed his use of the racial slur multiple times in past podcasts by sharing a five-minute Instagram apology this Saturday in response to a video compilation that surfaced stitching together the occasions in which he said the n-word. he said:
"It's a video that's made of clips taken out of context of me of 12 years of conversations on my podcast. It's all smushed together and it looks f—— horrible, even to me," Rogan said. He went on to explain that though he used the n-word word in the past, he hasn't used the slur "in years."
"I know that to most people, there's no context where a white person is ever allowed to say that word, never mind publicly on a podcast. And I agree with that now," Rogan said. "But for a long time when I would bring that word up, like if it would come up in conversation, instead of saying 'the n-word' I would just say the word. I thought as long as it was in context, people would understand what I was doing," Joe added.
Joe stated that he used the slur citing how it was used by other figures, explaining one of the times he said the word was in reference to comedian Redd Foxx using the n-word on TV in the 70's. On another occasion he used it in reference to Richard Pryor's album title, he said. Rogan noted, "I never used it to be racist."
"It's not my word to use. I'm well aware of that now, but for years I used it in that manner," he said.
Joe also said though he can't take his past use of the racist word back, "I do hope that this can be a teachable moment. My sincere and humble apologies, I wish there was more that I could say. All of this is just me talking from the bottom of my heart. Makes me sick watching that video," Joe said. "Hopefully some you will accept this and understand where I'm coming from."
But ya know what? With ALL THAT BLOOD already in the water, it doesn't matter what Joe says. It doesn't matter that Joe's opinions on the vaccine are HIS OPINIONS. It doesn't matter that his BLACK friends and associates understand the CONTEXT of his use of that word. It doesn't matter that he's only a comedian. It doesn't matter that people shouldn't be getting their medical advice from a guy who TELLS JOKES FOR A LIVING!!! It doesn't matter that he apologized.
It doesn't matter, it doesn't matter, it doesn't matter…..The blood is in the water and the self righteous SHARKS are READY TO FEED. People like that need a victim, they need the taste of their flesh in their mouths, they need someone or something to point at and scream "BURN THE WITCH! KILL THE SINNER! DRAG HIM TO THE PYRE AND LET'S PURIFY HIM WITH FIRE!!!!!!!!!!!!
Burn baby BURN! I guess throw me in there too, wrap me up like a faggot of wood and strike the match. Let's all burn for our opinions, for our past mistakes. Let's all burn for just saying nonsense that we may not even believe. Don't listen to my apologies. Don't listen to my pleas for mercy. Just let me BURN……
Brought To You By The Bitch That cares The Most, Crazy Gurl...